Ingredients:
2 TBSP Vanilla Bean Paste
Directions
Preheat oven to 350°
Add cupcake liners to a muffin pan.
Pour one heaping teaspoon of batter into the cupcake liner.
Add a partake cookie on top.
Finish each Cookie McMuffin with extra batter.
Bake at 350° for 30 minutes or until golden brown on top
Let cool for 30 minutes.
Chocolate Topping
1 cup of melted Dark Chocolate Chips to drizzle over the Cookie McMuffins.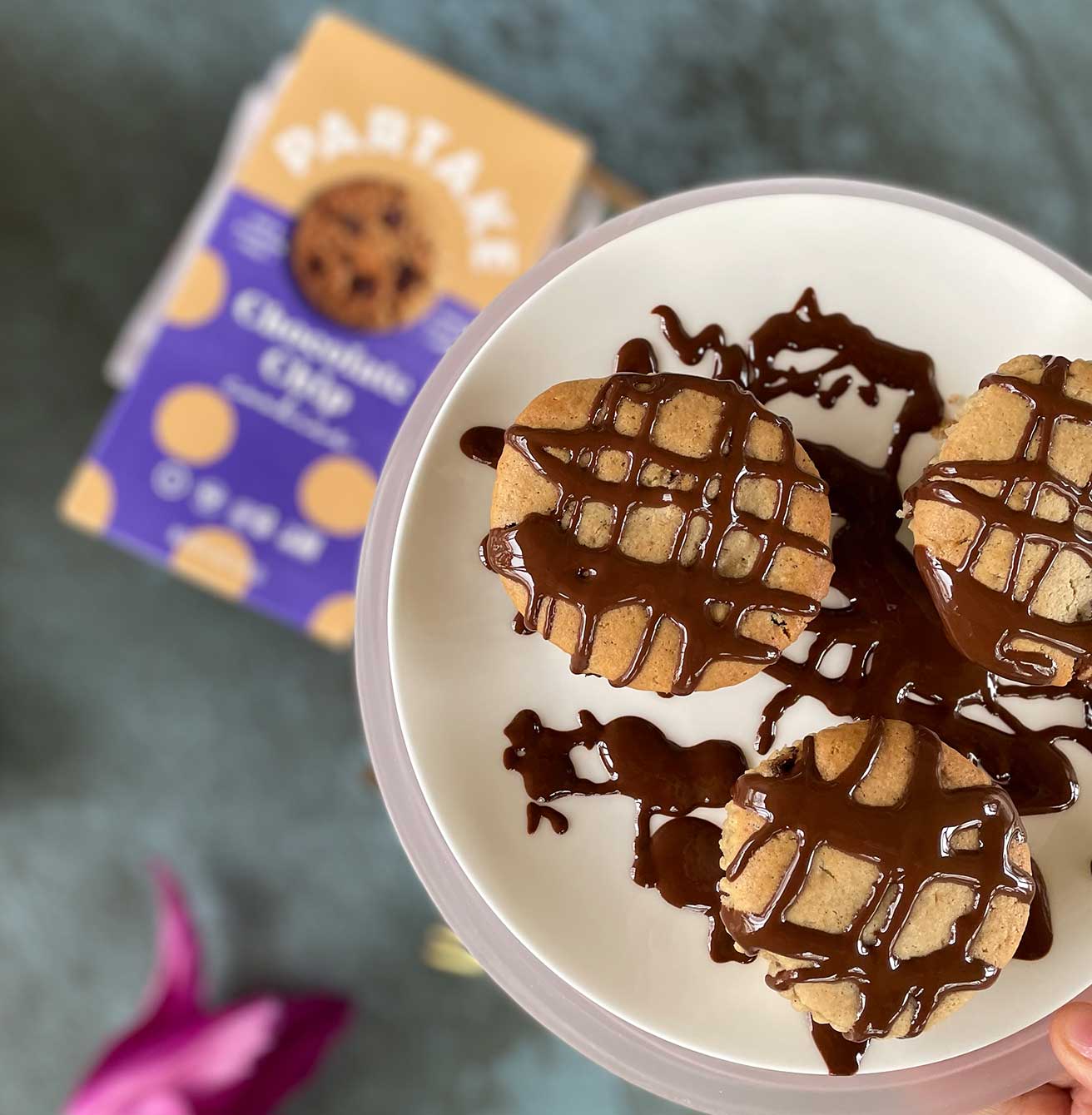 Chocolate Chip Cookie Muffins
Ingredients
@partakefoods 5-in-1 Baking Mix

@partakefoods cookies

1

stick of butter softened

3/4

cup

Sugar

2

TBSP

Vanilla Bean Paste

3/4

cup

Water
Instructions
Preheat oven to 350°

Add cupcake liners to a muffin pan

Pour one heaping teaspoon of batter into the cupcake liner

Add a partake cookie on top

Bake at 350° for 30 minutes or until golden brown on top

Finish each Cookie McMuffin with extra batter & Chocolate topping
Video